White PVC foam board for Making Exhibition Board and Sign Board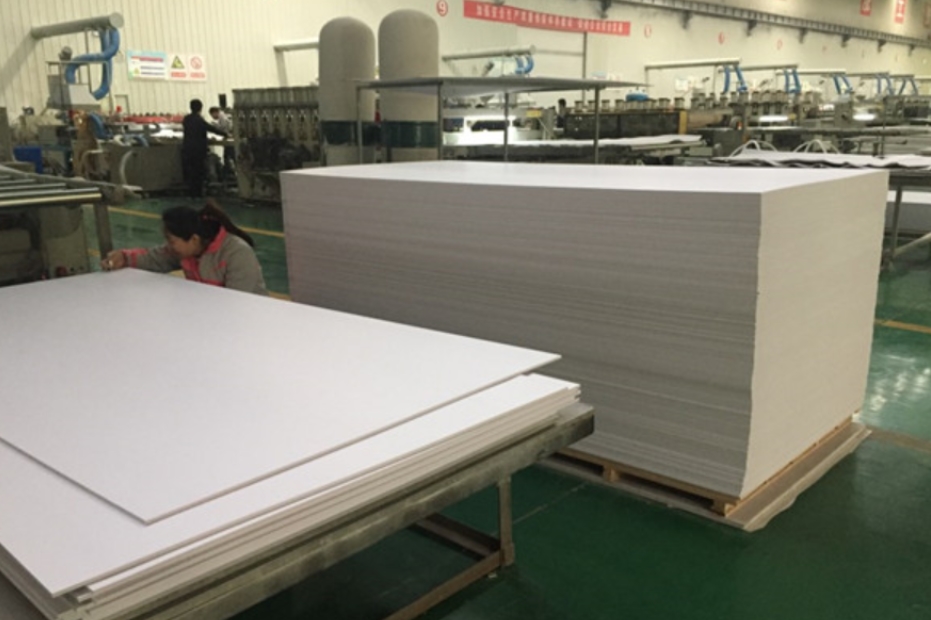 Exhibition boards or sign boards are a crucial element for promoting your brand beside roads, highways, and other places. If you are wondering which material you should choose to fulfill this purpose, go for a white PVC foam board without any worries.
These boards are soft and can be shaped into any size. They are lightweight. Plus, you can engrave anything on them easily.
White PVC foam board comes with so many benefits. Are you eager to know them? Okay then let's look further into this topic.
About White PVC Foam Board
Basically, the main ingredient of the white PVC foam boards is PVC and some additives. Through foaming and pressing steps, each board is made.
These boards are widely used especially in the advertising and decoration industries. You can use them for painting, photo frame making, screen printing, packing, etc. purposes. Because of their lightweight and waterproof characteristics, they are simply perfect for the job.
Anyways, now it's time to see the unique features that these boards come with. Take a look at the following points.
Possess a light texture

Lightweight, making them convenient to store, transport, and use

Flame and heat resistant

Self-extinguishing

Moisture-proof

Shockproof
A Versatile and Durable Material for Your Next Event
After going through all the information, you must be sure about the quality and effectiveness of these boards. Still, if you are confused about whether these boards will fulfill your purpose or not, let us demonstrate the benefits you will get so that you can be sure about your decision without any hesitation.
For Outdoor Use They Are Simple Perfect
Glass, wood, or metal – are the most common materials that have been used for making sign boards. Among them, wood or metal gets affected by the humidity. As a result, they don't last long.
However, PVC doesn't have this shortcoming. It can go through rough weather, rainy day, snowfall, or anything, and remain strong despite the weather condition.
Even on hot summer days, these boards can withstand direct sunlight.
Easy to Handle
Lightweight but not delicate like glasses – these make a PVC board a popular choice nowadays. You can carry and transport them anywhere without facing many difficulties.
They are also easy to shape and color, design them in any way you want.
More Affordable
As we said before, glasses, woods, and metal are the other option for making sign boards or exhibition boards. Comparatively white PVC sheets are less priced than these materials.
Besides, you can reuse PVC boards as they are recyclable.
Other Applications of White PVC Boards
The boards indeed contain some crucial benefits, right? But do you know where these features are utilized? In the below points, you will see some of the main uses of white PVC boards.
Creating partition walls and windows in the home or any commercial spaces

Making advertisements boards and sign boards

Making architectural decoration

Can be painted with any color or engraved easily

The finishing can be glossy, matt, textured, sanding, etc.
Final Words
White PVC foam boards are a good option if you want to make signboards or exhibition boards of high quality. Plus, you can also have a robust product with you that will do the branding of your business for a long time.
So, be kind to nature and utilize PVC boards more.
Read also: PVC Foam Sheet Board for Furniture Ceiling Panel