What are the places where you can use PVC Celuka foam board?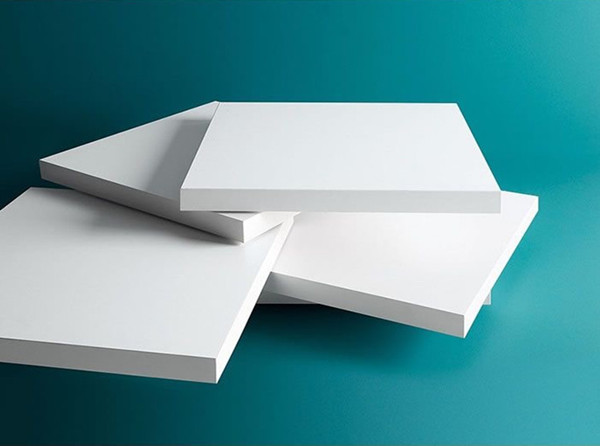 PVC foam board is a widely used building and advertising material. PVC foam board may be split into PVC Celuka foam board and PVC free foam board according to the production method. Expanded PVC is another name for PVC foam board, which is made of polyvinyl chloride.
Acid and alkali resistance, stability in chemical characteristics! Smooth surface, mothproof and light, non-absorbent, moisture-proof, mildew-proof, thermal insulation, acoustic insulation, flame-retardant, and self-extinguishing. PVC-free foam board has an average surface hardness and is frequently used for display advertising boards, mounting drawing boards, silk screen printing, carving, etc.
High surface hardness on both sides for whiteboards. Importantly, PVC foam white board does not require mandatory lamination for end-user applications, unlike traditional plywood and MDF boards. When compared to even surfaces with high-pressure laminate applied, these PVC Celuka Boards have elegant and technically hardened surface qualities that may be placed immediately. To any finish, these boards can be colored or laminated, though.
Application of the product
Building partition boards in offices and homes as well as outdoor wall boards. Engraving, billboards, flat solvent printing, screen printing, and exhibition displays. Environmental protection, specialized cold projects, and chemical anti-corrosion projects. Kitchen cabinets, bathroom cabinets, and sanitary ware.
(1) Advertising: signboards, light boxes, digital printing, silk screen printing, exhibition displays, etc.
(2) Construction: bathroom and office cabinets, an inner and an outer decorative panel, a shelf for commercial decoration, and a room dividing
(3) Transportation: inner layer of the roof and carriages, trains, buses, steamboats, and other modes of transportation.
PVC Celuka Foam Board has a thickness of 1-25mm and a density of 0.43-1.05g/cm3. The features include Sound and heat insulation and water and moisture resistance. 
Applications for PVC Foam Board
PVC Foam Board for Display and Signage
Due to its compatibility with numerous printing techniques and resilience to the environment, durable signage is required for the sector. You may also modify various hues based on your requirements.
Foam board made of PVC for skirting
Plastic usage lowers energy requirements while enhancing building security.  PVC boards are a far more economical option that may be used to assist construction workers.
Foam Board Made of PVC for Transportation
The use of PVC boards in transportation protects the security of the traveling public. The invention guarantees all-around protection and a reasonable price to aid in building walls, floors, and ceilings.
Furniture Foam Board Made of PVC
Our PVC can offer scratch-proof furniture for the industry because of its high hardness and extremely smooth surface. Furniture becomes more acid- and waterproof with PVC boards.
product attributes:
(1) Self-extinguishing, lightweight, waterproof, and fire resistant
(2) Heat preservation, noise absorption, sound insulation, and anti-corrosion.
(3) Sturdy, stiff, has a high impact strength, is difficult to age, and can maintain its color for a long time.
(4) Simple to maintain and clean.
(5) Lead-free and environmentally friendly.
Nowadays, the price of PVC raw materials has come down recently; therefore, it is a good time to purchase PVC. 
Real also: Water Resistance Of PVC Foam Board