Advertisement sign board PVC foam sheet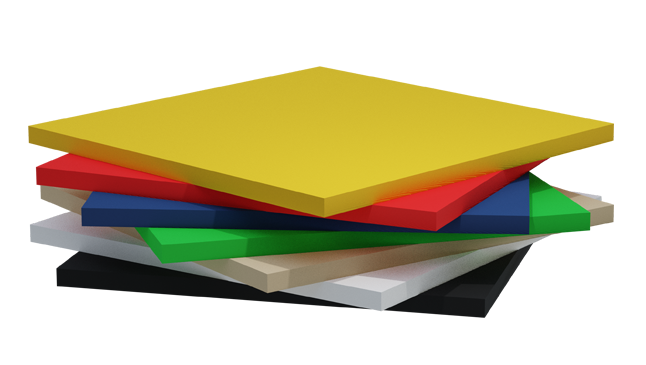 An advertisement signboard is basically a graphical display that promotes a product or service. If you want to advertise your brand, business, or company, you must need a board to grab the attention of your target customer.
PVC foam sheet is a good option for making an advertisement board. They are long-lasting and don't wear out quickly.
In this article, we will tell you the details of PVC foam sheets. Take a look to learn more.
Key Characteristics of PVC Foam Sheet
There are some notable features that a PVC foam sheet comes with. Some of them are listed below.
White, black, green, red, or any other colour- you can paint these sheets with so many colours easily.
Any design on the surface –  glossy, matt, textured, or any other finishing is possible.
PVC foam sheets can be printed easily.
The life span of this material is about 50 years.
Chemical, water, and fire resistance.
Is PVC Foam Sheet suitable for Making Advertisement Sign Boards?
After seeing the features, you must understand why this material is widely used nowadays. Along with many indoor and outdoor uses, PVC foam sheets also uses in making advertisement sign boards. But are they suitable for this job? Well, after knowing the benefits of this material you will be sure about it.
See the advantages at a glance.
PVC Foam Sheet Provides Long-lasting Outdoor Service
Advertisement sign boards are usually placed on the roadside or in front of a shop. They have to endure all kinds of weather conditions –hot sunny days, rainy days, or even snow days. They have to face sun rays as well as windy environments.
A PVC foam sheet can go through all of these because of its weather-resistant feature. PVC or polyvinyl chloride are not affected by humidity. They are also strong enough to bear windy situations. All of these make a PVC foam sheet a perfect material for outdoor uses.
Easy to Handle
PVC is a better alternative to wood, metal and glasses. And compared to its similar kind, PVC is way more convenient to carry and transport. They are not as delicate as a glass, and also not heavy like wood or metal.
PVC sheets are lightweight but at the same time quite durable. They are easy to bend, resize, and reshape. So, you can use them in any way you want.
Not Expensive
Wood or metal is expensive. However, as PVC is made from available material they are way cheaper. The service you will get from these sheets is totally worth the price.
Final Words
PVC foam boards are definitely a worthy option for making advertisement sign boards. They are sturdy and can serve you for a long period.
Another notable thing is, using PVC means cutting down fewer trees. So, if you want a low-maintenance sign board and also save forests, PVC foam sheets are the best option you can choose.
Know more about: Soft surface PVC free foam sheet for Sign Advertising