What is WPC Celuka Foam Board used for?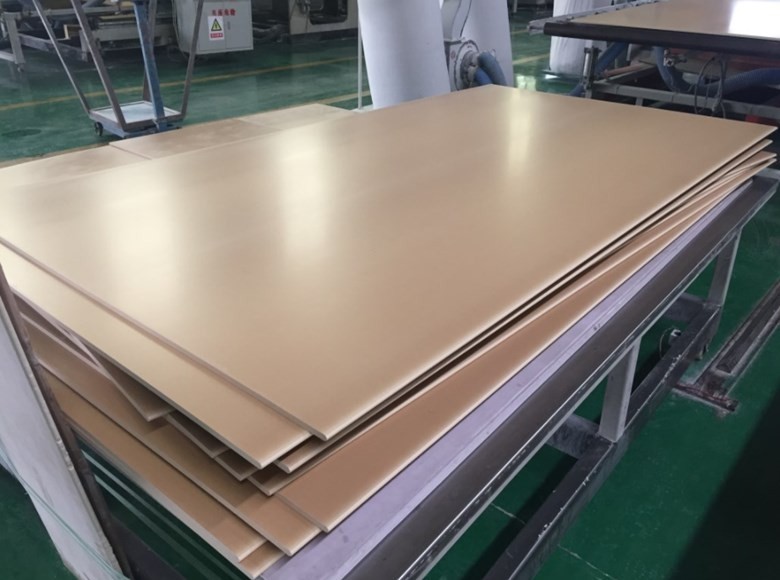 In the modern technological world, every other thing has a better and more advanced version. The construction industry is no exception. Wood Plastic Composite, in short WPC is an ecological material that is a replacement of natural wood and plywood. In this article, we'll get to know more about this new material and its uses. 
What is a WPC Board? 
Before knowing its uses, we must know what it is first. WPC foam board is a material used in the construction industry. It works as a substitute for wood. Basically, WPC is a mixture of wood fibers, wood flour and thermoplastics. Wood and plastic composites, in short, WPC can also be used as a coating option. As it is mostly made of wood fiber and thermoplastics, it is pretty strong and safe to use as well. 
How is WPC Made? 
Wood and plastic composite, the name tells a lot about its nature. WPC is a composite material that is made out of the remaining waste of wood fibers and thermoplastics. These wastes are mixed together and a base material with a thick consistency is produced. It is then molded into many different shapes and sizes. If we try to put it in percentage terms, the WPC board contains 70% virgin polymer, 15% wood flour, and the remaining 15% is additives. Considering the things used in the mixture, a WPC Board is both firm and safe for construction purposes. 
Uses of WPC Boards
The uses of WPC Boards are broad. WPC boards have a wide range of uses and applications for both indoor and outdoor deck flooring, fencing, door and window frames, and outdoor landscaping. As it is a solid substance and a substitute for wood, WPC doors are often used for flooring, railings, fencing, decking,windows, doors, landscaping etc. It is also used for exterior or interior trim layers, manufacturing window and door frames, preparing strong and well-designed structures, mixing floor furniture, etc.  Let's talk about one of the main uses of WPC Boards. 
Outdoor decks
WPC Boards are frequently used on decks and outdoor patios. Most of the WPC manufacturers offer a variety of decking options. For example- solid decking, hollow decking, mosaic decking and many more. 
Fencing
WPC Boards are strong and durable. You can shape them in any way you want. Therefore, it is widely used in making fences for gardens and other outdoor fencing when needed. 
Control panels
WPC Boards are very durable and can be trusted. These boards are often used in both interior and exterior panels, because you can make them in your desired sizes.
Interior Areas
WPC boards are often used to make various  interior furniture such as closets, kitchen cabinets, interior partitions, bathroom cabinets, and ceilings in rooms. 
Advertisement panels
WPC Boards are sometimes used in various sign boards and outdoor advertising kiosks. As these boards are artificial woods, they make great advertising boards. 
Architecture models
WPC Boards are also used for making various models. Be it a group project at a the class or an investment project at your company, WPC boards are always a good choice to make your model. 
Exhibit spaces
As WPC Boards are lightweight and solid at the same time, these boards are the first choice when it comes to exhibitions. These boards are used, shaped in any way you want and that also without a hassle. 
As these boards are a substitute for wood and can be made into whatever size and shape you want, you can literally take them wherever and however you want. 
As we can see, the uses of WPC boards are broad. One can use them in any way they want because of their lightweight yet durable nature. 
Know more about: PVC Foam Board VS Plywood