Superior Fireproof WPC Furniture Boards: Smooth, Durable Kitchen Sheets for Modern Homes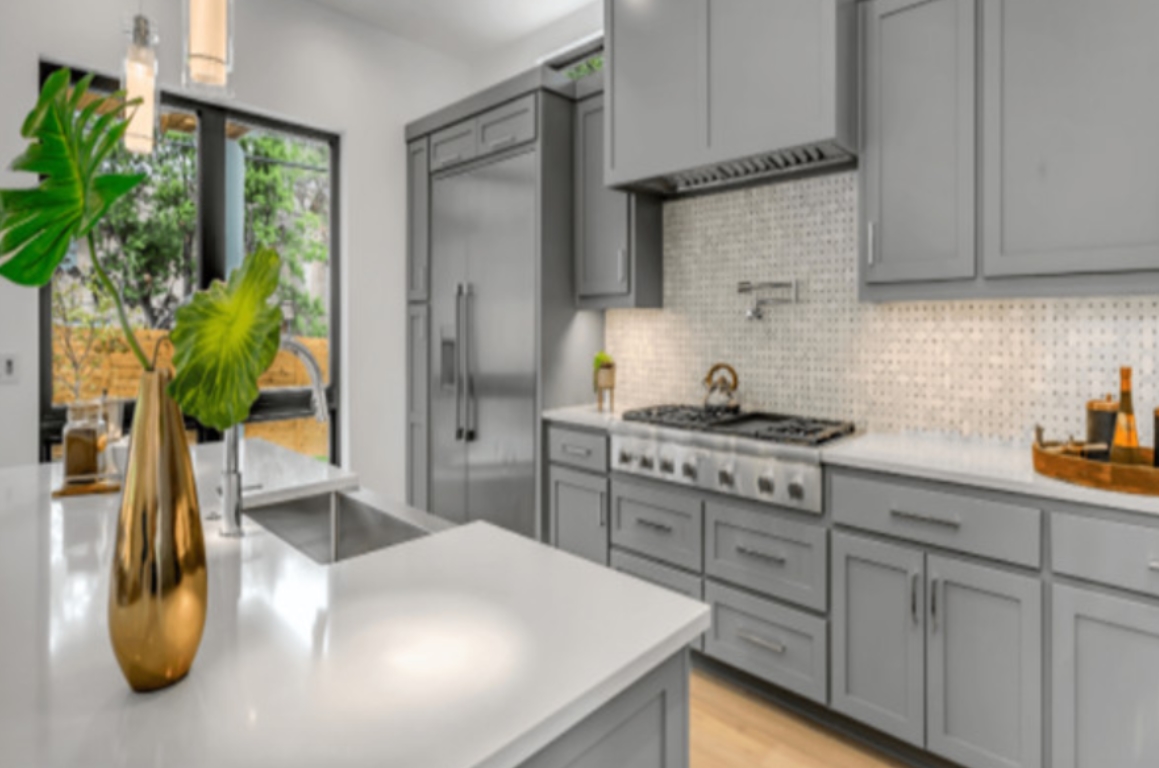 Are you planning to build your dream modern home? You must be looking out for materials that will give you both style and functionalities. And when it comes to achieving these goals, fireproof WPC furniture boards are a great choice. In this article, we will discuss the details of WPC furniture boards and how you can utilize them to create a beautiful and modern home. Let's dive into the details!
About Superior Fireproof WPC Furniture Boards
WPC furniture boards are mainly made with a composition of wood fibers and plastic along with fire-resistant chemicals. These special boards come with a look and feel of wood, but they are way more durable as well as resistant to moisture and fire because of other additives.
Are They Good for Making Kitchen Furniture?
WPC furniture boards offer a range of advantages while being used as kitchen furniture material. The key ones are –
You Will Get A Long-Lasting Service
WPC boards are extremely durable. Furniture that is made with wooden sheets will wear out quickly. They are highly affected by fire and moisture. However, you don't have to deal with such kind of situation with WPC boards. These boards are specially manufactured to handle heavy use under the toughest conditions. Fire, water, or even termites, nothing can harm your beautiful kitchen for many more years to come.
Installation Is A Piece of Cake
Unlike wood or other traditional furniture material, WPC boards are quite lightweight. Besides, they can be cut in any shape. You can achieve your desired design easily and decorate your kitchen just like you want!
You Will Get A Lot of Variations
These boards are available in a range of colors and finishes. So, no matter how unique your design preference is, you can choose the perfect option for your kitchen.
Cleaning Is Super Easy
You have to keep your kitchen always clean to maintain hygiene. But cleaning a kitchen is a tiresome job, especially for busy homeowners. Well, don't worry when you have the WPC-made kitchen cabinet with you. Cleaning this furniture is super easy and doesn't take much time. Just with a damp cloth and mild detergent, you can quickly clean up the space.
Sustainable and in Tune with The Environment
Lastly, if you are an environment-conscious person, you should always opt for the things that are less harmful to the environment.
WPC boards are a good choice in this case as they are a more sustainable option. Using them means, you use less number of trees. Besides, these boards are repurposed or reused at the end of their lifespan. So, along with saving trees, they are also good for waste management.
Final Words
The kitchen is the heart of any home. The look of your modern home mostly depends on how well you decorate this place. If you want to achieve a durable, stylish, and eco-friendly option for your kitchen, WPC boards are the best thing you may consider.  So, what are you waiting for?
Read also: High-Quality PVC WPC Celuka Foam Plates The Future of Eco-Friendly Building Materials